Our mission
We believe in sustainability, which is why we helped to lessen the environmental impact of our partners up to 70%. Our bags are made 100% from upcycled sails and by upcycling our offcuts we are able to keep our waste below 3%.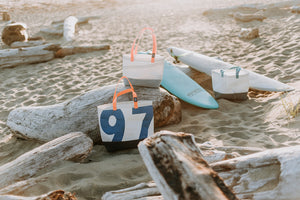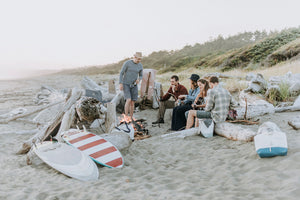 About us
We at AHOY BAGS believe that good design will not add unnecessary bulk to your life, but quietly and reliably serve you everyday. Our bags locally made on the Westcoast of Vancouver Island are lightweight, so the only thing you schlepp is the myriad of things you could fill our bags with. Upcycled from decommissioned sails, these bags are tough as nails yet lightweight.

Nelly Heyduck (HEYDUCK ART), is a trained designer and artist, who draws her inspiration from the rugged and pristine Pacific Rim. This series of art prints are of places to which she has a personal connection, showcasing her perception of the unique beauty of the West Coast.
Featured Giclée collection